Franz Kafka Kierling
Memorial Room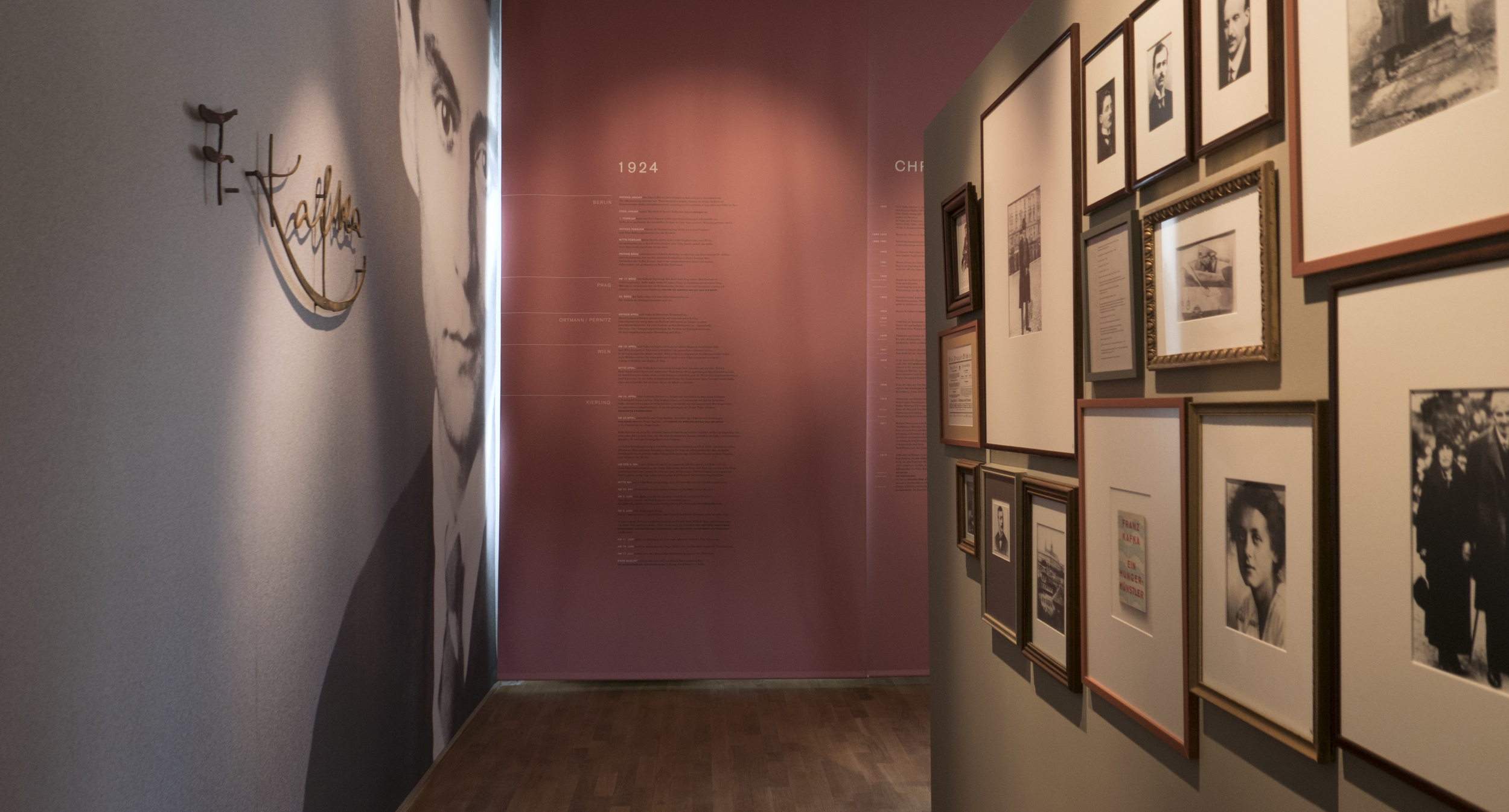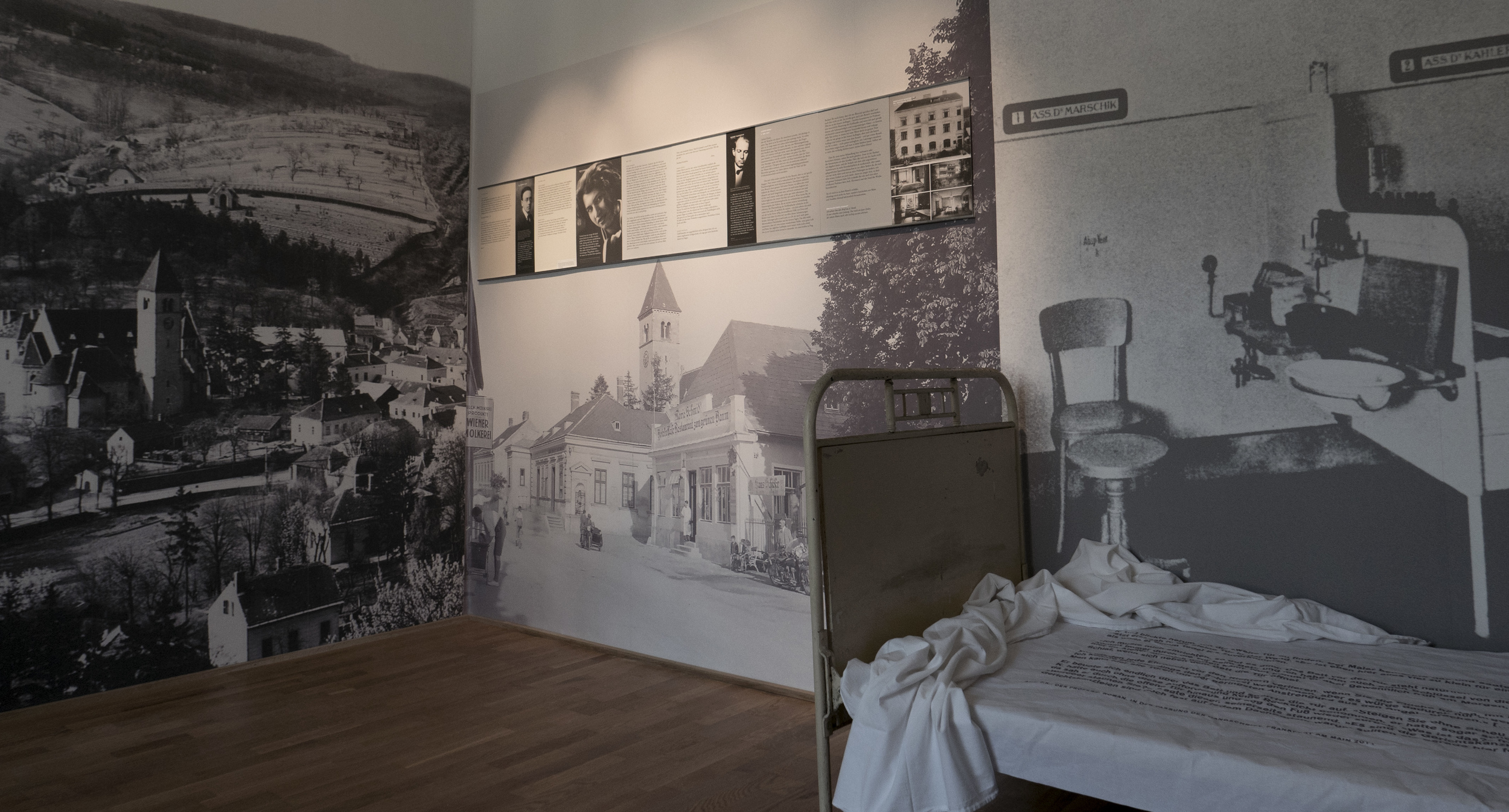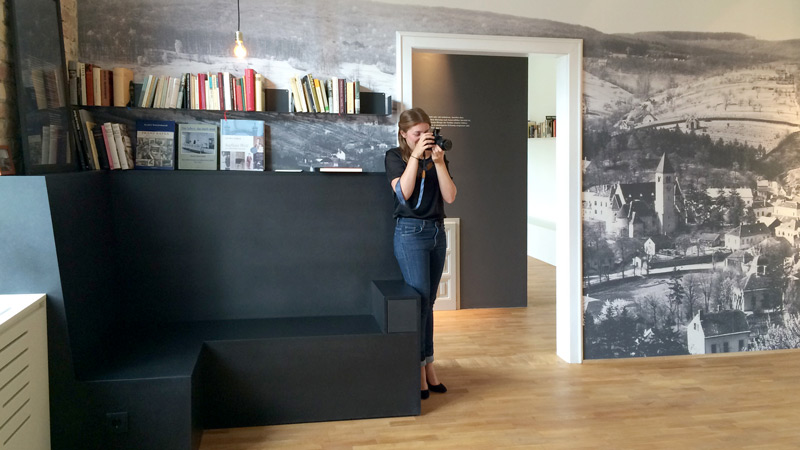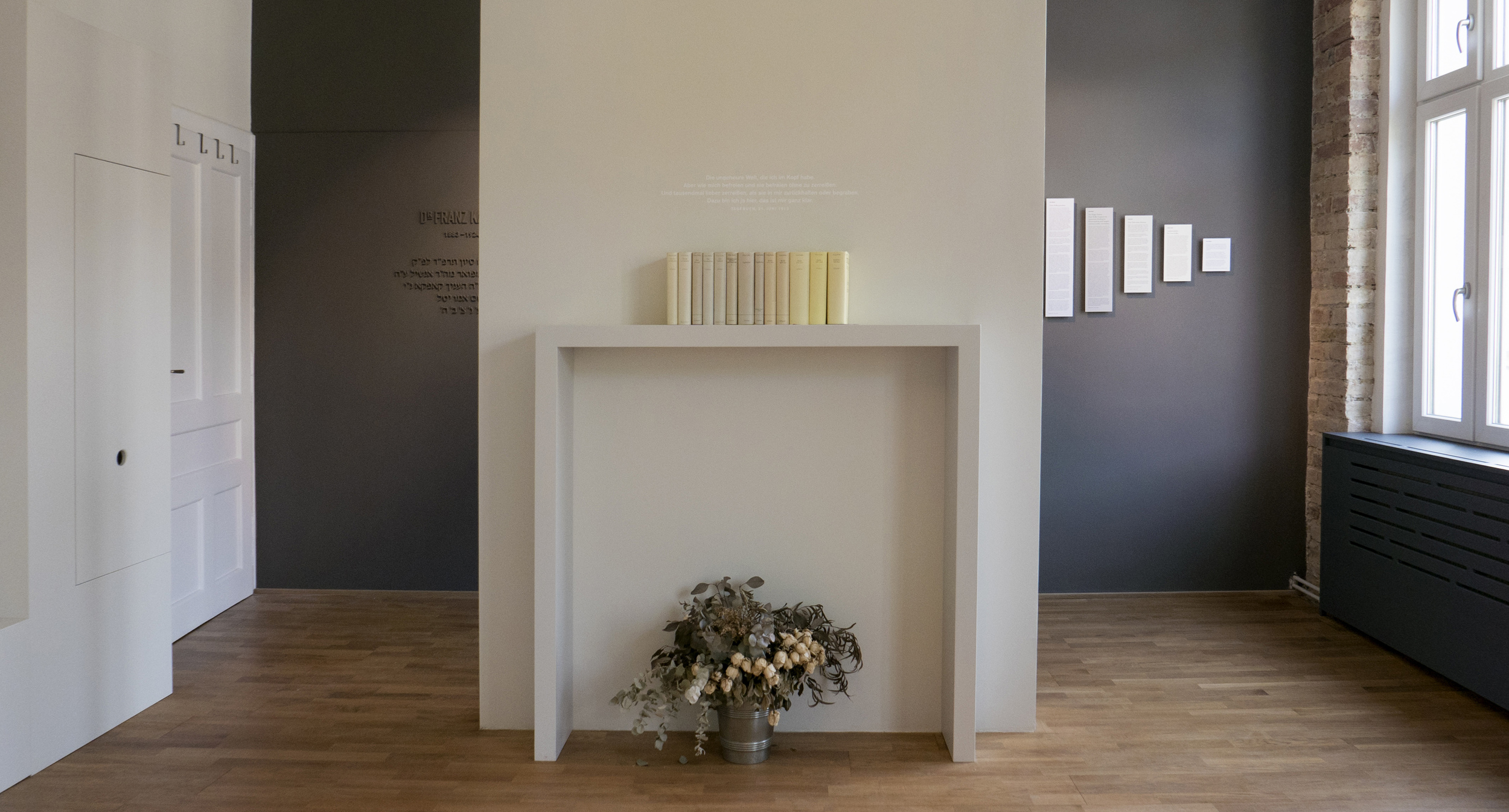 The exhibition rooms in the house, where Franz Kafka died in 1924 received a major makeover. All walls were redesigned and partially exposed to its bare bricks. The exhibition features various large scale photographs, replicas, a library, seating capacity for events and plenty of quotes. The notepads that Kafka used to communicate due his inability to speak were collected in a chandelier.
CREDITS
client: österreichische franz kafka gesellschaft / austrian Franz Kafka Society
Concept: Charlotte Spitzer, Michael Balgavy, Manfred Müller
Design: Michael Balgavy
Project Manager: Christina Fix
Galerie: Marion Birringer
Built by: Johannes Kafka, Jörg Kollegger, Manfred Müller, etc.